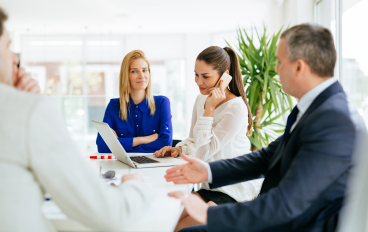 Distribute your CV to over 200,000 employers in United Arab Emirates
CV Distribution is the fastest way of getting your CV in front of employers in UAE. No matter what job you are looking for, registering with one of the many CV Distribution services in the UAE, you will be 'fast-tracking' the normal recruitment process. With our extensive database of contacts, we can distribute your CV directly to recruitment agencies, private companies, HR companies, government & semi-government, free zone companies & top executives in UAE . We update our email database on a regular basis to ensure that all emails are valid and up-to-date.  Your CV and portfolio will be stored on our Candidate Database permanently so that employers and recruiters in UAE can always find you even in the future.
A normal job seeker in UAE apply through newspaper, job centers, recruitment agencies, online job portals, websites and personal references. But smart job seekers get all above mentioned connections in one place and in no time by using "CV Distribution Service". As you know, increasing your exposure while looking for your next great job can only be a positive thing. The more recruiters that know you're looking to make a career move, the more interviews you'll be invited to. That's why we recommend our CV distribution service.
Our aim is to find you a job in a short span of time. We have a large, active and effective database of employers all over the UAE. We can distribute your resume to all over UAE and get you good number of interview calls. If you want to save your time and avoid hassles, then this is the ideal solution.
Main benefits of our CV distribution service in Dubai & UAE:
Save time as your CV goes directly to the inbox of screened and approved recruiters.
Gain access to the largest recruiter network in UAE.
Tap into up to 70% of jobs that are never advertised.
Get your CV & portfolio listed on our candidate database permanently so that recruiters can spot you even in the future.