CV / Resume Writing in Abu Dhabi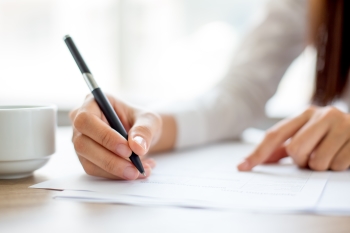 We are the highest rated CV writing & CV distribution company in the UAE. Having a professional CV & cover letter is the fastest and easiest way to improve your job search and get you the job you want. We professionally update or write from scratch your CV to up sell your abilities and attract the attention of recruiters. Our CV fully complies with and exceeds UAE requirements and gets you three professionals working on your CV.
The first document a recruiter will read is your cover letter and we absolutely recommend having yours professionally written. This gets the employer interested in you and feeling you really care about their job. Our revolutionary CV means at least couple of writers work on your CV. Putting together different perspectives, research and strategies, this is the best way to get a well-rounded CV. Anyone can write a CV explaining what they've done, but the secret is to have a professional who knows what employers want to hear and how to get them imagining you already working in their business.
Talk to us about what you need and how we can help you. You're not the first person to seek out help, and frankly once you do – you'll be miles ahead. We know this from experience.
How it works?
Simply follow the steps below:
Step 1

Go to our sign up page and choose a package according to your work experience. Fill the form, upload your current CV or questionnaire and then complete the payment online using credit or debit card.

Step 2

CV writer gets assigned and calls you to discuss your expectations & ask for relevant details about your work experience, education etc.

Step 3

You receive the first draft and give feedback to CV writer, after making the necessary changes you will receive the final version of CV with cover letter.