CV Distribution in UAE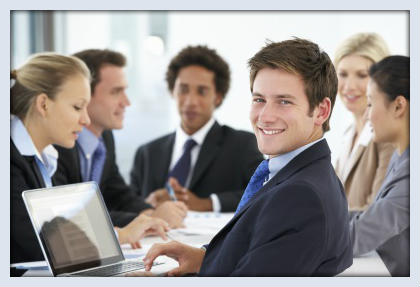 We Find Jobs – A New Revolution in Job hunting!.
Just because you have an attractive CV/resume doesn't guarantee that anyone will see it. Our CV distribution services will deliver your CV/resume to UAE recruiters and employers actively seeking new talent in all fields. CV distribution does not mean emailing your CV to thousands of employers or recruiters. We do maintain updated key contact databases and it does help to present your CV directly to people in charge of hiring. Our email database includes free zone companies, private companies, recruiters, government & semi-government, key contact persons, HR managers, business owners, and decision-makers in various organizations. Our email servers are built with spam protection technology making sure that your CV is sent directly to your inbox and not spam folders. The advantages of this CV distribution service are immeasurable. We are the leading CV distribution company in Dubai, UAE with over 15,000 satisfied customers.
Why choose us?
We distribute more CVs than anyone else in the UAE.
Our packages are highly affordable.
Our latest ultra-speed email servers can send and track CVs effortlessly.
We use the highest quality, most accurate databases in the UAE job search industry.
We provide you full control panel access after every CV is sent.
We keep your CV on our candidate database permanently.
Main benefits of our CV distribution service in Dubai & UAE:
Save time as your CV goes directly to the inbox of screened and approved recruiters.
Gain access to the largest recruiter network in UAE.
Tap into up to 70% of jobs that are never advertised.
Get your CV & portfolio listed on our candidate database permanently so that recruiters can spot you even in the future.
Best CV writing & CV Distribution service in Dubai & UAE
Wonder why you should distribute your CV?.
Let's be honest! Finding work is hard work. But it doesn't need to be. Registering on multiple sites & filling in form after form is a pain. Let We Find Jobs take this hassle away. CV distribution is the most effective way of finding a job in the UAE. Put your CV/resume in the hands of thousands of targeted recruiters and hiring companies that have current job openings. They are waiting for your CV/resume now.
Best CV distribution services in UAE
Stop settling for a job; discover your career!.
Are You?
A tourist in UAE searching for a job and running out of your visa?
Living abroad and planning to move to UAE?
Not satisfied with your current job and need a career change?
A fresh graduate in UAE looking for a job?
Tired of filling out so many forms daily on different websites?
Then this service is just for you

How It works?
Simply follow the steps below:
Step 1

Go to our sign-up page and choose a package of your choice. Fill out the signup form, upload your CV, and cover letter and make the payment online using your credit or debit card. You are all done!

Step 2

We take control and start distributing your CV to largest recruitment network in UAE; including free zone companies, private companies, recruiters, government & semi-government, key contact persons, HR managers, business owners and decision makers in various organizations.

Step 3

Just relax and let employers find you! You will start receiving auto-replies within hours of distribution. If the employer decides to call you for an interview they will contact you directly via email or phone.