Professional CV Writing in Dubai, UAE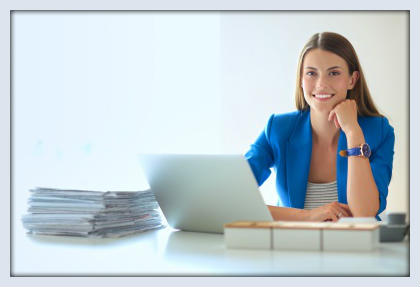 Not getting calls from employers?. Could your CV be holding you back?. Help from a professional CV writer could be the answer!.
With more expatriates in UAE than ever before and applying for every role, in today's job-seeking landscape it's imperative that your professional CV stands out. It's a representation of who you are!. Our CV Writers know exactly what UAE employers are looking for and have extensive experience of writing CVs' in the industry that you are applying for. We understand how to pitch your skills and experience, and make sure that your CV stand out from other candidates because no templates will be used and the layout will be indicative of a CV in your industry. All our writers are native English speakers and know how to pitch every level and it is for this reason we are confident and capable of writing a Graduate CV as we are for a niche industry CV. We want to help you to stand out from the crowd in the hope of securing interviews by offering you a quick and simple way to create your CV. Having a powerfully written and well-presented CV clearly gives you a significant advantage over other job applicants in the UAE. We offer a unique and flexible service which can be tailored to individual requirements. We have an excellent track record with a success rate of over 90% in gaining interviews for our clients. Our team has produced interview winning CVs' for a huge range of clients worldwide. We have been trusted by individuals and major corporations to provide CV writing services of the highest standard.
A professional CV needs to show your range of qualities, technical and soft/interpersonal skills, team player attributes, and the results you produce that benefit the employer. We create a professional CV that showcases your accomplishments, skills, abilities to meet new challenges, and the value you bring to the organization. Whether you already have a CV, or are starting from scratch, we are here to offer a truly unique service. We work with you to understand your personal and business attributes ensuring your CV secures interviews. With over 12 years of experience in the UAE, we are committed to creating the best CV for you that will not only meet your expectations but exceed them. We are backed by the team of highly experienced writers based in Dubai, who fully understand the UAE job market and what it demands. Our professional approach helps in bringing out your hidden talent and skills in your CV so that you easily get shortlisted in the application procedure.
Best CV writing services in UAE
Free CV Review
Send in a copy of your CV to us and one of our professional CV Writers will assess it and email you with their suggestions as to how it could be improved to ensure it is viewed more positively by a prospective employer.
Best CV writing & CV Distribution service in Dubai & UAE
Get Noticed – Get Hired
The quality of your CV is the very first feature that an employer will judge you on – and in today's competitive UAE job market, it's more important than ever to make a winning first impression. The secret of our CV writing service lies in knowing precisely what to put in, precisely what not to put in, and exactly what kind of a spin to put on your CV, to ensure yours will stand right out from the crowd – to give you the very best possible chance of getting the job you want.
Free Cover Letter & LinkedIn Profile
Often a required accompaniment to your CV, the cover letter can be an essential tool for introducing yourself to a prospective employer in UAE. Whether you have an existing LinkedIn profile or not, we can create, rewrite or optimize it in synergy with your CV. Cover letters and LinkedIn profiles are included with our packages free of charge.
Professional CV Writers in UAE
|
CV Writing in Abu Dhabi
|
CV Writing in Dubai
|
CV Writing in Shajrah

How it works?
Simply follow the steps below:
Step 1

Go to our sign up page and choose a package according to your work experience. Fill the form, upload your current CV or questionnaire and then complete the payment online using credit or debit card.

Step 2

CV Writer gets assigned and he/she will give a call or whatsApp you to discuss your expectations & ask for relevant details about your work experience, education etc..

Step 3

You receive the first draft and give feedback to CV Writer, after making the necessary changes you will receive the final version of CV with cover letter.