Best CV Writing & CV Distribution Service in Dubai & UAE
Professional CV Writing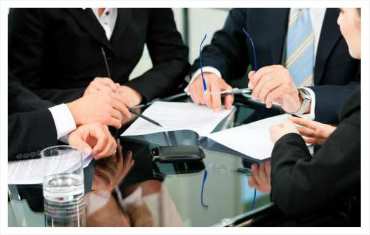 Could your CV be letting you down?
Did you know a staggering 9 out of 10 UAE-based employers are disappointed by the CV's that they receive. It will probably not come as a surprise to you that most job hunters are failing to sell themselves in a way that wins over the employer. The questions is, 'how do you take control of your job hunt and sell yourself effectively in your CV so that it creates interest in you?'.
Our Professional CV Writing Service is specially targeted towards people who work and live in United Arab Emirates. Your CV will be written by native English speakers with plenty of experience in UAE.
In today's competitive and ever-changing UAE labor market, you need every advantage to land the job you deserve. Our resume / CV writers will provide that advantage. Our attention to detail on your unique career situation results in a high impact, value–driven CV that will resonate with employers and hiring personnel.
You will always receive friendly and personalized service from a credentialed CV writing professional. We make the process easy and painless!. This Special CV Writing Service will help you to pitch your CV at the right level of job, increase the response rate that you receive from employers, promote your value and create job opportunities for you in United Arab Emirates.

Powerful CV Distribution Service in Dubai & UAE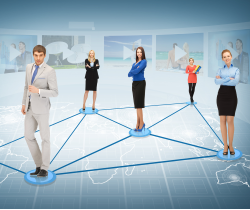 Distribute your CV to over 200,000 employers in United Arab Emirates
CV Distribution is the fastest way of getting your CV in front of employers in UAE. No matter what job you are looking for, registering with one of the many CV Distribution services in the UAE, you will be 'fast-tracking' the normal recruitment process. With our extensive database of contacts, we can distribute your CV directly to recruitment agencies, private companies, HR companies, government & semi-government, free zone companies & top executives in UAE . We update our email database on a regular basis to ensure that all emails are valid and up-to-date. Your CV and portfolio will be stored on our Candidate Database permanently so that employers and recruiters in UAE can always find you even in the future.
A normal job seeker in UAE apply through newspaper, job centers, recruitment agencies, online job portals, websites and personal references. But smart job seekers get all above mentioned connections in one place and in no time by using "CV Distribution Service". As you know, increasing your exposure while looking for your next great job can only be a positive thing. The more recruiters that know you're looking to make a career move, the more interviews you'll be invited to. That's why we recommend our CV distribution service.
Our aim is to find you a job in a short span of time. We have a large, active and effective database of employers all over the UAE. We can distribute your resume to all over UAE and get you good number of interview calls. If you want to save your time and avoid hassles, then this is the ideal solution.
Main benefits of our CV distribution service in Dubai & UAE:
Save time as your CV goes directly to the inbox of screened and approved recruiters.
Gain access to the largest recruiter network in UAE.
Tap into up to 70% of jobs that are never advertised.
Get your CV & portfolio listed on our candidate database permanently so that recruiters can spot you even in the future.
Are You?
A tourist in UAE searching for job and running out of your visa?.
Living abroad and planning to move to UAE?.
Not satisfied with your current job and need a career change?.
A fresh graduate in UAE looking for a job?.
Tired of filling so many forms daily on different websites?.

Then this service is just for you