CV / Resume Writing Professionals in UAE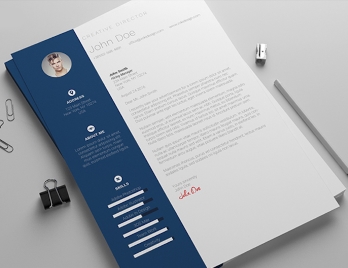 CV / Resume Writing Professionals in Dubai & UAE.
Are you looking for work in the UAE?. The quality of your CV will be the very first factor that prospective employers in the UAE evaluate you on. When competing for jobs in UAE, it is more crucial than ever to make a positive first impression. Make your application stand out from the crowd by using our expert CV writing service today.
Both your resume/CV and your cover letter should present you in the best way possible as the most qualified individual for the job that you are applying for in the UAE. Our team of experienced CV writers will do an in-depth analysis of your qualifications, including your education, talents, and work experience, before crafting an exceptional CV and cover letter for you that will help you land your ideal job. Our team is willing to work from an already existing CV, or we can start from and develop an entirely new CV for you. Our packages include everything you need to create a successful CV, including high-quality content, powerful branding, and an eye-catching design. A successful CV/resume relies on all three of these elements working together. Our purpose is direct and uncomplicated; it is intended to alleviate stress and free up mental space so that you can concentrate on what is truly important, which is getting recognized and employed as quickly as possible. We welcome customers from every field or stage of their professional lives. Professionals in every industry have benefited from our services, and we have developed particular expertise in highly competitive fields such as advertising, marketing, creative, fashion and beauty, food services, graphic and web design, technology, start-ups, sales and marketing, education, media, healthcare, and consulting, amongst others. You will improve your chances of moving up in your current position and finding new work in the UAE if you make use of our CV writing service. When looking for work in the UAE, you need more than just an average CV to stand out from the fierce competition that exists in the job market there. We will work with you to develop a great personal brand and guarantee that you make an impressive first impression on potential employers.
Writing a CV is a talent that frequently requires more mastery on the part of the writer than the writer initially believes is necessary. No matter how many years of experience you have or if you are just entering the workforce for the first time, having an impressive resume that highlights your education, talents, and experience will significantly increase the likelihood that a potential employer will call you in for an interview. After all, a resume is sometimes the very first point of contact between a potential employee and the individual looking to hire them. It's the first chance you get to create a good impression, and if your CV is prepared professionally and with care, it could be the first of many more to come. The purpose of your CV, which serves as your career marketing and communications tool, is to attract the attention of a potential employer in the hopes that they will ask you to an interview for the post.
Keep in mind that this is your career; you deserve the very best!. 
Contact the We Find Jobs team today to get started.
How It Works?
Simply follow the steps below:
Step 1

Go to our sign-up page and choose a package according to your work experience. Fill out the form, upload your current CV or questionnaire, and then complete the payment online using a credit or debit card.

Step 2

CV Writer gets assigned and he/she will give you a call or WhatsApp you to discuss your expectations and ask for relevant details about your work experience, education, etc.

Step 3

You receive the first draft and give feedback to the CV Writer, after making the necessary changes you will receive the final version of the CV with a cover letter.